PROTECTING PEOPLE, PROPERTY, ASSETS & BRANDS
MEET THE TEAM
Our mission is to nurture partnerships with our stakeholders, enabling opportunities for our staff to develop and suppliers to grow in our shared success, whilst delivering innovative service solutions to our clients.
OUR TEAM
Dedication, Innovation, Respect, Excellence, Commitment, Trust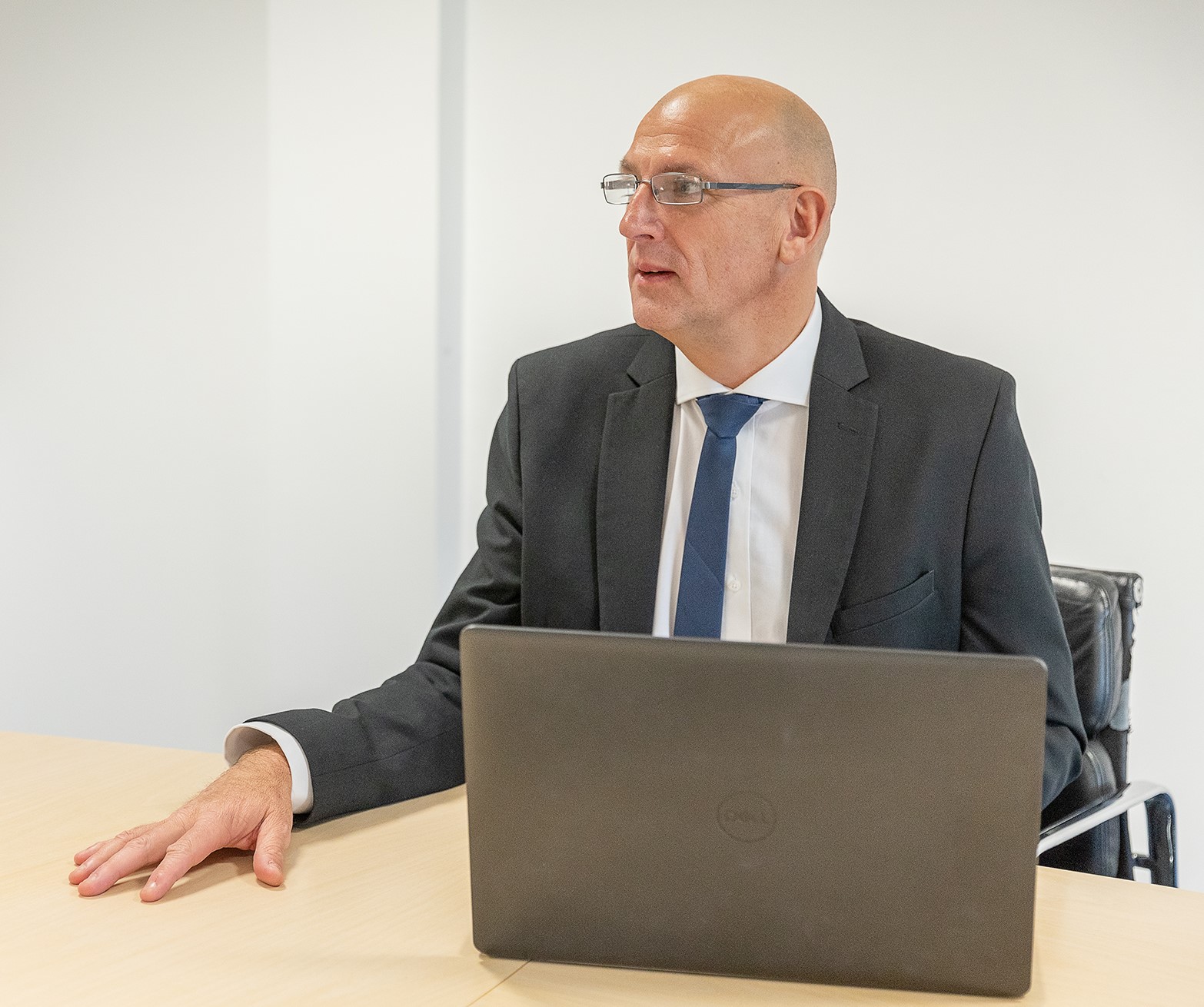 EARL KNIGHT
Chief Executive Officer
Earl is a key decision-maker, overseeing the day-to-day operations of Consortio Security and assuring the fulfilment of the company's long-term strategic plans.
Before joining Consortio Security, Earl had already gained extensive experience in the corporate and security industries. Earl also has a proud military record, having served as a Royal Engineer in the Army.
"The drive and determination of all our colleagues to work transparently and in partnership with all our stakeholders, whilst having 'a can-do attitude', is why I believe we stand apart from our competitors."
NATHAN POTTER
Chief Operating Officer
Nathan brings a wealth of experience gained through extensive high ranked military background spanning 15 years, time served within the hostile private security sector as a Project Manager and nearly 10 years leadership within the UK security industry.
As Chief Operating Officer, Nathan oversees the entire operation of the business, working closely with the Chief Executive Officer in making strategic decisions and delivering Consortio Security's mission statement, values and standards. Nathan conducts regular training for his management team to ensure their understanding of the mission statement and values is consistent with that of Senior Leadership.
"I thoroughly enjoy being part of the team that is Consortio Security. We are all massively supportive of one another and have a 'one team ethos' irrelevant of your title within the business. All ideas are welcome from all levels which creates autonomy and ensures we are building our senior managers of the future today"
ELLIOT MOSS
Head of Finance
Working as Head of Finance, Elliot is responsible for leading the finance department, and ensuring the effective management of the company's cash operating cycle.
Elliot is also responsible for producing detailed financial reports along with analysing key financial data throughout the business, working closely with the Board of Directors to ensure the achievement of the company's long-term strategy and success. AAT and ACCA qualified, Elliot has been working within the security industry as an accountant for over 5 years.
"The ambition and professionalism of all our senior management and staff working for Consortio Security is unlike any other business I have worked for. Our family-like working dynamic has been pivotal to the business' success and development achieved to date"
JEREMY PYE
Head of Business Development
Jeremy is a business development, account and operational management professional with 20+ years' experience of creating and delivering high-value commercial solutions within the private and public sector on behalf of both security and facilities management organisations.
As Head of Business Development, Jeremy empowers his team to generate sustainable business growth opportunities and works with our customers to create solutions that result in long-term partnerships, reaping tangible commercial and operational benefits.
"It is the sense of camaraderie, the energy that I feel when working on projects with colleagues, as well as the speed and enthusiasm with which we react to our clients' requests that I most enjoy about working at Consortio Security"
MICK STONE
Head of Human Resources
Mick joined the Consortio Security Senior Management Team in 2016 as Head of Human Resources to oversee the HR function of the business, providing best practice advice on employee-related matters and issues across the organisation.
Before joining our company, Mick enjoyed a distinguished career in personnel management with the Royal Air Force for over 20 years before joining the private security industry where he has continued to apply his experience within the field of Human Resources.
"Working at Consortio Security is like working within a close-knit family business. Every level of staff is approachable, ranging from our CEO to personnel on the front line', and we all work together to achieve the team goal"
WAYNE REDMAN (CSMP® MSyI)
Head of Operations
As Head of Operations, Wayne leads our service delivery, supporting and guiding the management team to ensure service excellence, customer delight and continuous improvements throughout our client portfolios.
Before joining Consortio Security, Wayne served with the Royal Military Police for 12 years, succeeded by security management positions within the UK and abroad.
"Consortio played a significant role in my transition from military to civilian life through support and trust. No matter what is going on, you can always rely on the team to pull together and support each other through the challenges that arise and the high operational tempo that comes with working within the security industry"
DAN WARD
Head of Technical Solutions
As Head of Technical Solutions, Dan leads our delivery of technical solutions through the design, supply, management, and maintenance of technical security solutions compromising one or more elements such as CCTV, intruder detection and access control systems.
Before joining Consortio Security, Dan worked with the McLaren Formula One team travelling the world providing cutting-edge technology to the team. Before this, Dan served 12 years with the Royal Signals providing leading technology within the British Army.
"Consortio Security uses the best technology to provide bespoke security solutions tailored to your home or business. Having worked with cutting edge technology in my previous roles, Consortio Security enables me to continue to do so and will consolidate our position as a leading supplier of technical security solutions."